با شرکت در نظر سنجی ما را در بهبود کیفیت یاری نمایید
Leaking coolant, loose water pump belt, excess heat in the engine, white smoke from the radiator. Have you encountered these symptoms in your car? Do you need to buy Pikan water pump? If you have any of these questions. Perhaps you will find it useful to review this content.
The water pump is a simple centrifugal pump that directs the coolant under pressure into the engine's water chambers. The most important task of the water pump is to constantly move water and antifreeze in the engine in order to prevent boiling and cooling of different parts of the engine. Read the car water pump article from this link.
Where is the Pikan water pump?
Water pump that directs the coolant flow in the car engine. It is located on the car cylinder.
When the car engine starts. The water pump suction system is activated through the belt that is installed between the crankshaft and the water pump.
The mixture of water and cooling liquid from the radiator enters the body of the engine cylinders and after circulating around the cylinders and the radiator, it is cooled after passing through the radiator fins.
Therefore, it can be said that the car water pump plays an important role in the health of your car engine. This pump regulates the cooling fluid that enters the car's engine. so that the car engine can work properly.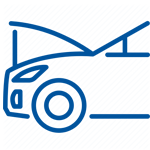 Symptoms of water pump failure
Different parts of the water pump, such as bearings and pulleys, should be examined. The following four signs are one of the most important signs of water pump failure.
– Leakage of water and antifreeze under the car
– The engine temperature increases, the fan works continuously and the engine temperature does not decrease on the temperature indicator inside the car cabin
– When starting and after starting the car, a grinding noise is heard from the engine.
– The presence of water drops around the water pump and the car cooler not working properly
If you see the above symptoms, it is better to check the mentioned water pump components.
Shaking and rotating car fan blades: endurance and performance of car fan blades indicates the health of the water pump and the correct operation of the car cooling system. In fact, the high endurance of the fan and the bearing inside it indicates that the water pump does not need to be repaired and is healthy.
Slowly shake the water pump fan gear. On motorized fans, slowly crank the gear that applies the pumping. If working properly, the shaft should remain tight.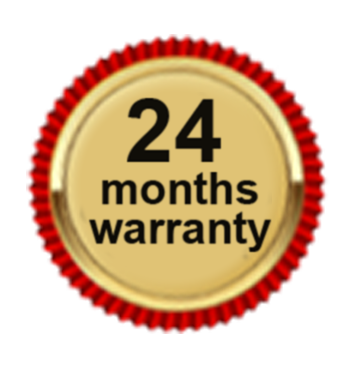 Buying Pikan Pars Nikan water pump has a 24-month warranty. To use the warranty, read the booklet when buying.
If you see the following symptoms, the product will be out of warranty.
Deformation and crushing of the piece due to impact
Validation of part performance by testing equipment of Pars Nikan company