با شرکت در نظر سنجی ما را در بهبود کیفیت یاری نمایید
Coolant leakage on the car engine, overheating of the engine, high temperature indicator are some of the signs that the components of the cooling system should be checked. Is it necessary to buy housing 206? If the thermostat housing 206 is not doing its job properly, it will cause problems. In the following, we intend to provide you with information so that you can easily diagnose the problem and repair the car by experts.
You know that the thermostat housing is a piece made of metal or plastic such as aluminum or PPS (polyphenyl sulfide). The thermostat and the thermostat housing work together to reduce the engine temperature.
Where is the Peugeot 206 thermostat housing?
In most cars, the thermostat housing is usually on the way of the water transfer hose from the cylinder to the radiator.
The job of the thermostat and the thermostat housing is to block the flow of coolant to the radiator until the engine reaches the proper operating temperature to run properly. When the engine warms up, the coolant inside the engine also heats up. In this case, the wax inside the thermostat melts. When the temperature of the coolant reaches about 82 degrees Celsius, it expands and pulls the cylinder rod out of the valve opening. After the expansion of the cylinder, after leaving the thermostat housing, the hot coolant flows through the entire cooling system. The heated coolant moves to the radiator so that the radiator can bring this hot liquid to a lower temperature. When the coolant reaches a lower temperature, the wax in the temperature chamber returns to its normal state and reduces the coolant flow. It can be said that the thermostat and the thermostat chamber work together to reduce the engine temperature.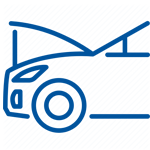 Symptoms of thermostat housing failure 206

The signs of housing failure are similar to the signs of failure in the car cooling system. Such as the presence of leakage around the pipes that transmit the cooling fluid of the car engine, high temperature, displaying high temperature on the car console, boiling the car, etc.
It is better to regularly check the functioning of the hosing and the absence of leaks.
When assembling the housing on the cylinder, pay attention to the following points
– The test housing shell is 100% sealed.
– Make sure the surface of the part is clean before assembling.
– Close both screws of the thermostat cap on the housing in a coordinated manner
In order to seal the cartridges, it is better to use Mazda glue during assembly.
To test the housing set:
Turn on the car for a few minutes, then make sure the thermostat and housing work.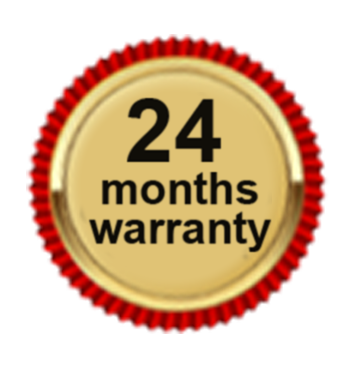 Pars Nikan housing 206 has a 24-month warranty. To use the warranty, read the booklet when purchasing.