با شرکت در نظر سنجی ما را در بهبود کیفیت یاری نمایید
Pride thermostat cap is one of the products of Pars Nikan company. This product is one of the parts related to the thermostat. In the article, we elaborated on the description of housing and thermostat work. If you need more information, you can read the article from this link.
Where is the Pride thermostat cover located?
As you know, the thermostat is placed inside a cylindrical piece called the thermostat cover. Until the thermostat reaches its control degree, which opens or closes. Direct and control the flow of coolant. Therefore, where the car thermostat is located, we can see it.
The motor pride thermostat cover piece is made of aluminum, which is produced by die-casting method, and then the parts that need machining are formed by chipping method.
This part consists of two parts: one side where the thermostat is placed and is connected to the engine shell by means of two screws, and the other side is an elbow-shaped tube that is connected to the water transfer hose. In the Euro 4 Pride thermostat cap, which distinguishes it from the Pride thermostat cap, there is an outlet that is used for ventilation.
One of the important parameters of the cover is the seating surface on the engine and the surface of the thermostat seating area and the position of the assembly holes relative to each other, also the lack of leakage from the cover is important.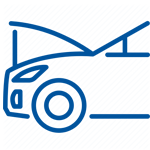 The most important signs of failure in the thermostat section are: car boiling, water sloshing sound, coolant leakage, etc. These signs are also important in this section. Special signs that should be paid attention to when replacing the thermostat are the appearance of the thermostat cover and the correct sealing of this part.
Periodically inspect the connections, connections, thermostat, housing. And if you see a leak or damage, repair it.
When replacing the thermostat, make sure the appearance of the thermostat cover and its sealing.
Use expert people and suitable car products.
Make sure that the consumable part is original.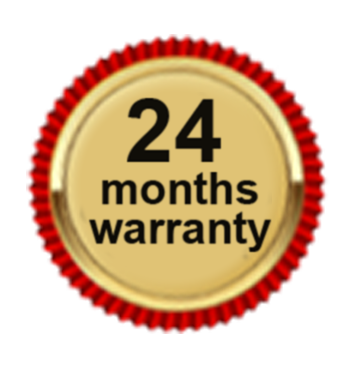 If the car thermostat does not work properly, we recommend using experienced repairmen or authorized car dealers. But don't worry if you don't have access to these repair shops. The thermostats produced by this company are available in packaging and the possibility of using its warranty and the possibility of controlling the authenticity of the parts available to you, dear consumers.
Buying Pars Nikan Pride Euro 4 thermostat cover from the website or sales agents has a 24-month warranty. To use the warranty, read the booklet when buying.