با شرکت در نظر سنجی ما را در بهبود کیفیت یاری نمایید
Thermostat cap 206 company is one of the products of Pars Nikan company. In car 206, three types of caps are produced with construction materials, polymer PPS and PPA. When buying, get the right type of car for you. Before buying a 206 placement car, please provide the following information to get the right product for your car.
Previously, in an article, we talked about the working description of housing and thermostat. If you need more information, you can read the article from this link.
Where is the Peugeot 206 thermostat cap located?
The thermostat cap is a part that is used to close the thermostat on the engine with two or three screws and seal the thermostat. Also, this part is the interface between the engine and the radiator. And it is made of different materials such as metal and polymer.
The Peugeot 206 thermostat cover is made of aluminum and is produced by die-casting method. And then the positions that need to be machined are formed by chipping method.
This part consists of two parts, on one side, the thermostat is placed inside it, which is connected to the engine with several screws, and on the other side, there is an elbow-shaped tube that is connected to the coolant transfer hose.
One of the important parameters of the cover is the seating surface on the engine and the surface of the thermostat seating area and the position of the assembly holes relative to each other, also the lack of leakage from the cover is important.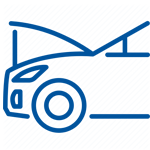 Fracture and deformation of this part is one of the important signs of failure of Peugeot 206 thermostat cover.
If you follow the car maintenance series, you know the importance of the car engine cooling system. So :
Temperature and coolant and control of leaks Always include the coolant in your control routine. So:
Control the thermostat, housing and connections.
When replacing the thermostat, make sure the thermostat cover is sealed and damaged.
Use expert people to repair the car.
Use original and factory products that are suitable for your car.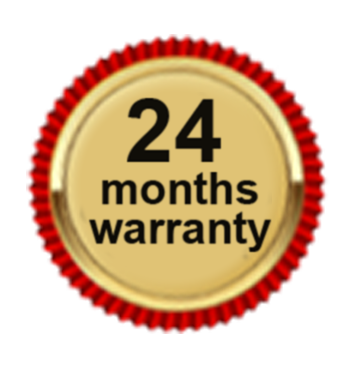 In the failure signs section, we have provided additional tips. If you see these signs, take your car to authorized repair shops or experienced repairmen so that your car can be checked and fixed by repair experts. But don't worry if you don't have access to these repair shops. The thermostats produced by this company are available in packaging and the possibility of using its warranty and the possibility of controlling the authenticity of the parts available to you, dear consumers.
Buying Pars Nikan 206 aluminum thermostat cover from the website or sales agents has a 24-month warranty. To use the warranty, read the booklet when purchasing