با شرکت در نظر سنجی ما را در بهبود کیفیت یاری نمایید
By purchasing the L90 expansion source, you can easily replace it. Or use experts. in the design of Renault family car like L90; Megan; Sandro is used from the expansion source. For your further knowledge, we will explain how it works and then state the location of this part, get acquainted with the signs of failure of the expansion source, and provide methods for its preparation.
We suggest you to read our articles about cooling system and expansion source on Pars Nikan website.
Where is the L90 expansion source located?
The source of L90 expansion is in the way of the car's engine cooling system and radiator.
Expansion source performance
The expansion source consists of two parts. The lower part, which is called the tank or the expansion source, is made of polymer, and the upper part, which is called the expansion source door.
If the expansion source or the expansion flask is exposed to excessive heat or improper use, the car will be damaged. In Pars Nikan company, it is possible to provide the complete expansion source or any of its components. Just visit our store and choose the piece you want.
The coolant in a closed system that includes the housing or cylinder block of the engine, the radiator and the rotating expansion source. when the engine is running. The heat causes pressure and the increase in the volume of the coolant is directed to the radiator and then to the expansion source of the car. And vice versa, when the coolant pressure decreases, the liquid is directed from the side of the expansion source into the radiator and cooling system.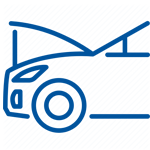 The source of car expansion is one of the parts of the car cooling system. and have common failure symptoms. Signs that can be seen in the expansion source or water thermos section are:
Improper operation of the expansion source door
Puncture or tear in the tank section
Changing the shape of the tank
In order to prevent deposits in the cooling system and the health of its parts, it is better to use coolant (antifreeze/antifreeze) in all seasons.
Pay enough attention to the water amp to avoid excessive heat in the car engine.
Be careful when opening the expansion source door. Due to the presence of boiling water, there is a possibility of burns with water.
When buying a product, make sure of the authenticity of the product. You can ensure the authenticity of Pars Nikan products through the website.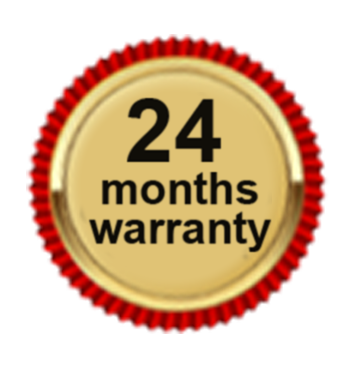 Buying L90 expansion source, Pars Nikan has a 24 month warranty. To use the warranty, read the booklet when purchasing.
If you see the following symptoms, the product will be out of warranty.
The presence of any rust or sediment clogging inside the expansion source, which leads to clogging of the inlet and outlet ducts of the source. This deposit is due to improper car maintenance and using water instead of car coolant (antifreeze/antifreeze).